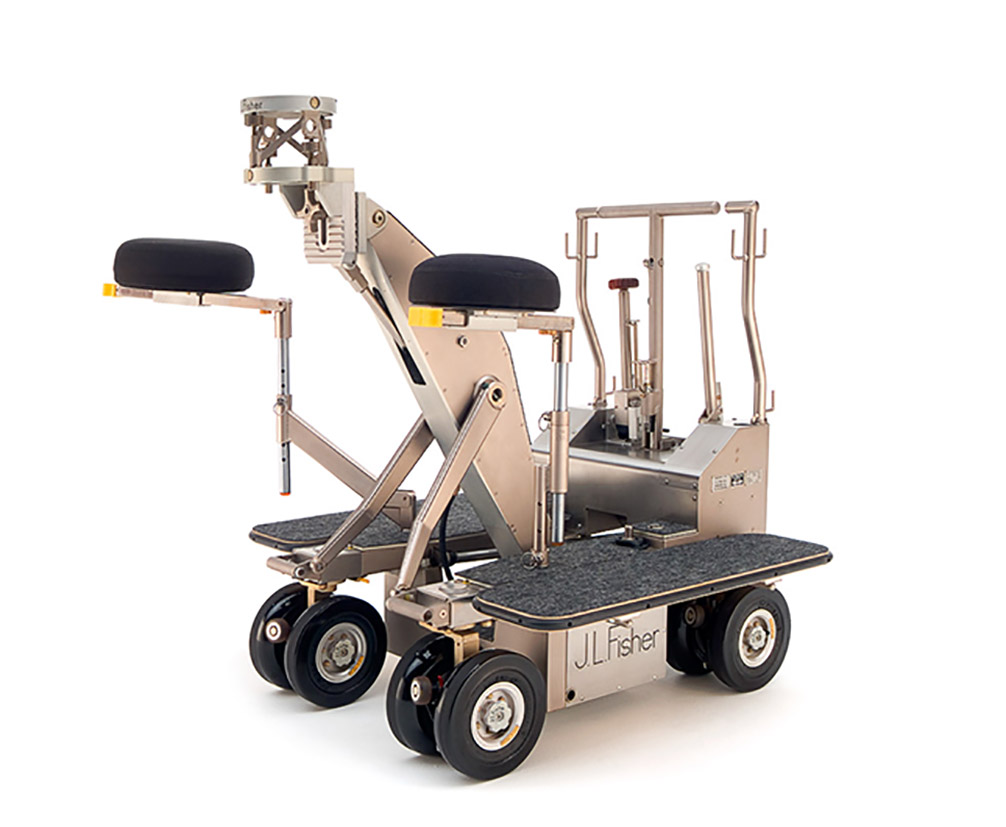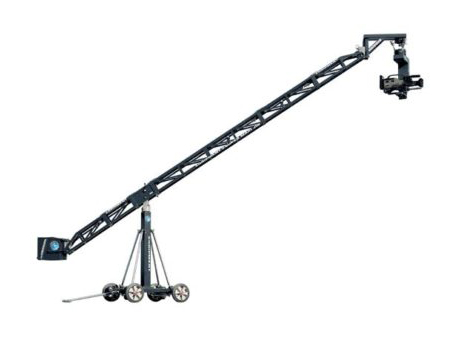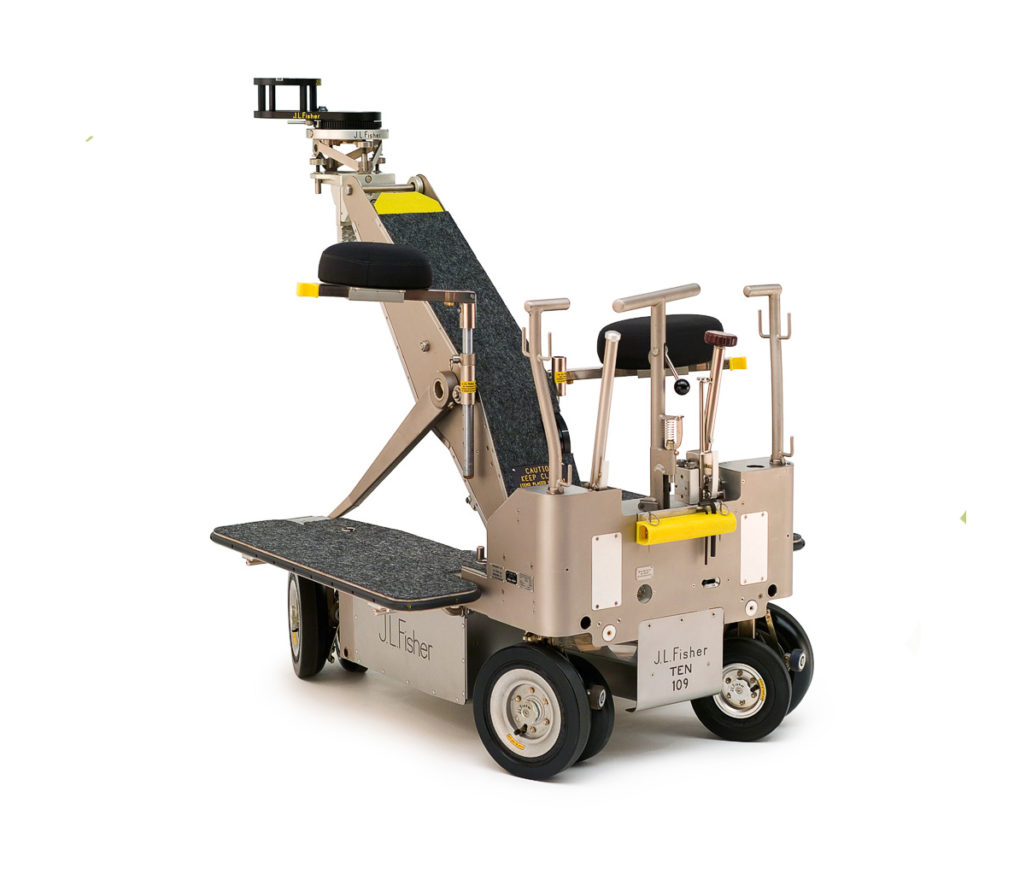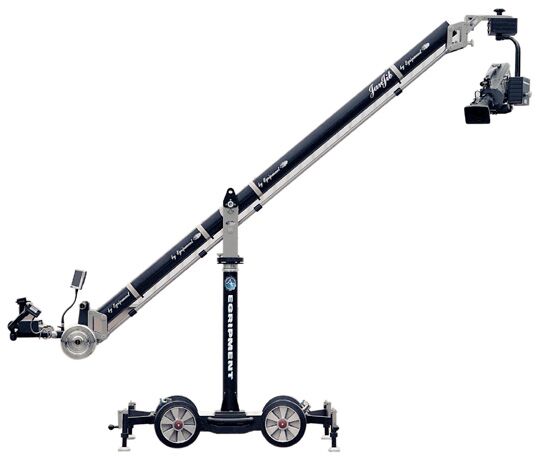 Dollies & Cranes
JR Lighting is an authorized dealer for JL Fisher, with models Ten and Eleven available! We have trained technicians that do the regularly scheduled maintenance routine Fisher does at their premises, so they are always in great working condition. We carry straight and curved track, skate board wheels, and all the Pledge your dolly grip's heart desires! If a Fisher dolly is a little out of your budget or comfort zone, check out the Dana Dolly!
In addition to dollies, we have sliders that can mount to your dolly to give you that extra move! We have Jib arms available for the dolly as well as standalone rigs. For those wide shots, we carry a Phoenix crane with a 40 foot reach.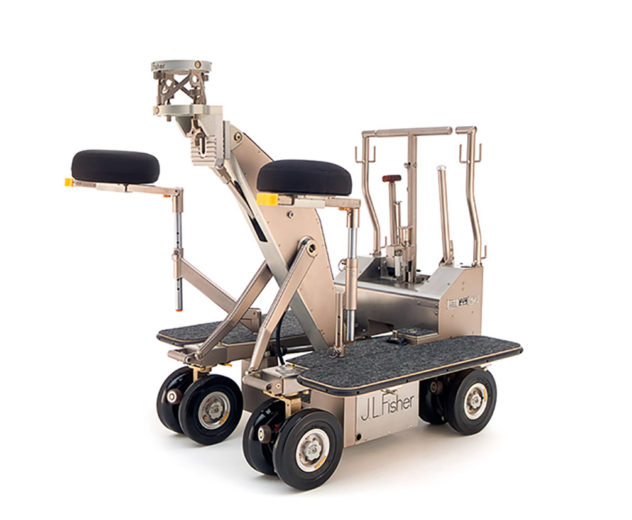 Fisher Dollies
Recognized as the industry standard, the Fisher Dolly is manufactured from the highest quality materials and components to meet the demanding needs of the motion picture, television and video industries. The Fisher Dolly is smooth, quiet and easy to use, with a reputation for being safe, well-made and low maintenance.
Specs - Fisher Ten & Fisher Eleven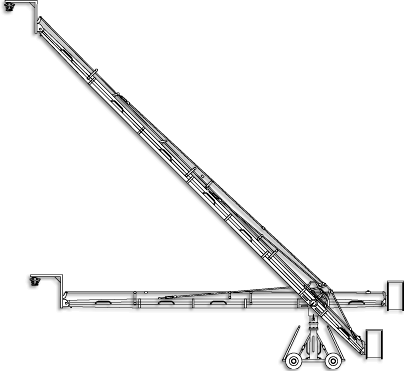 Phoenix Crane
A real all rounder designed to meet the high demands of modern film and TV production. The principal of the system is to provide one crane which can be used under a wide range of operational conditions i.e. studio, on location, with remote head systems or on board camera operators.
Specs - Phoenix Crane
Maxi Jib
The Super Maxi Jib is a lightweight portable camera arm composed of several Duralumin sections, which creates the ability to build this arm in different lengths from 5 feet up to 14 ft. The stabilizing bars are integrated inside the arm which give you the ability to position the camera in very narrow spaces. In its longest version the Super Maxi Jib is well suited for use with the Egripment HotShot Remote camera head.
Specs - Maxi Jib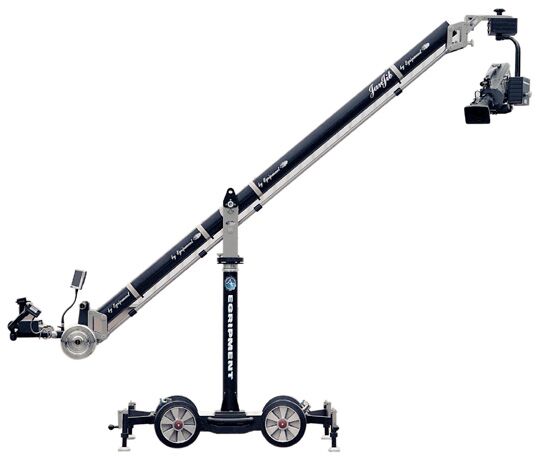 Jan Jib
The JanJib assures the smooth movement that camera operators have come to expect from Egripment products. In combination with the Scanner Elite Head and controls at the back of the JanJib, this single operator crane is an ideal solution for the use of cranes in smaller production studios and on locations such as music concerts or videos.
Specs - Jan Jib
Dana
Dolly
Designed for the times where you just want to do a little 6' to 8' dolly move without a lot of setup. The Dana Dolly is easy to set up, can be used with a variety of track options, and can be supported using standard junior stands, apple boxes, or the ground, whatever the shot requires.