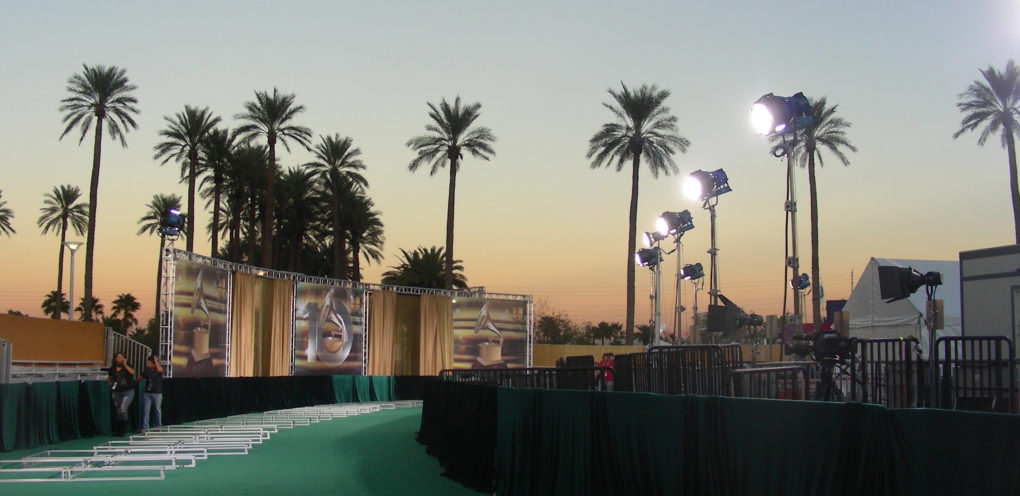 JR Lighting INC
JR Lighting is the largest Production Lighting and Grip Rental Company in Nevada. Renting quality, production lighting and grip equipment to all of Las Vegas as well as the surrounding areas. Including; Pahrump, Valley of Fire, Mt. Charleston, Boulder City, Henderson and outlying areas in Northern Nevada, such as Reno and Carson City and we often go to Death Valley.
When it comes to production lighting and grip rentals, we offer it all! HMI's, Tungsten, Kino Flo's, Chimeras, Fisher Dollies, Cranes, Remote Heads, Overheads, Car Mounts, Movie Quiet Generators, Complete Line of Expendables, all the usual Production Supplies including makeup tables and steamers, as well as referrals for experienced, friendly Crews. Check out our 10-Ton, 5-Ton, 3 Ton and 1-Ton Preloaded Truck Packages.
For Professional Photographers, we also have a large selection of Pro-Foto Strobes and Modifiers, Pocket Wizards, Tripods, Umbrellas, Reflectors, Backgrounds, Seamless and referrals for Photo Assistants.
We pride ourselves on fanatical equipment maintenance, extreme service and working within your budget. We're open 8 to 5 Monday through Friday but you can always reach us 24/7, which is what you need in a town that never sleeps.
We are a full service company, which rents lighting and grip equipment to the Film and Television Industry. Our Primary Clients are Agencies and Production Companies that produce local and national Advertising, Films, Television Shows and Music Videos.
Trucks, equipment and generators are also available to serve projects in Utah, Arizona and are EPA Compliant for California.
We are an Associate Member of AICP (the Association of Independent Commercial Producers), and we sit on the board of the Production Equipment Rental Group of ESTA (the Entertainment Services and Technology Association)... KEEP READING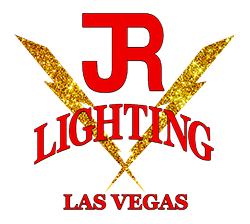 Office Hours:
Monday—Friday:
8:00AM–5:00PM
(702) 649-5555
After hours assistance:
Having a lighting or grip emergency? You can reach us 24/7! The current phone number for our After Hours Assistant will be stated on the main office answering machine.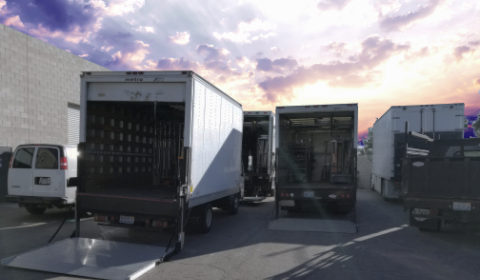 We Deliver!
Need your gear delivered to your production's location? No problem. Need it delivered to your hotel? No problem. Need it delivered late at night? No problem. Talk to our rental agents to arrange what, when and where you need it. And, yes, often times we can leave it with the Bell desk!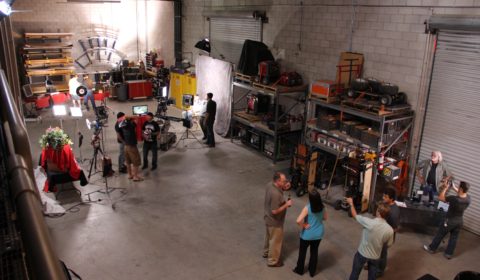 We Educate!
Need a quick demonstration on how to use a piece of gear? Just ask us. Whether it's just a refresher on how to set a C-stand, best practice techniques, to how to rig that car mount. We can even demo lighting like the latest LED, the Skypanel. We will take the time to be sure you are comfortable with your gear!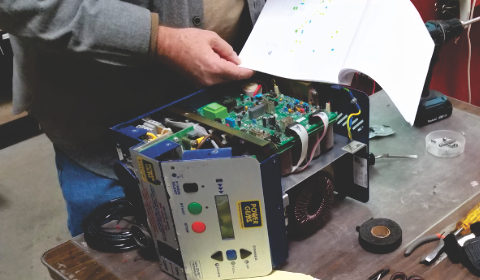 We Maintain!
We do all the preventative maintenance that manufacturers like JL Fisher, Mole Richardson, Kino Flo, ARRI, American Grip and more recommend. All gear is thoroughly cleaned and checked before it goes out and when it comes back. Maintaining gear isn't just a slogan. It's the JR Lighting way!